So... without delaying anything.
Everything looked great :)
Our little peanut doesn't look so tiny any longer.
Heartbeat was still nice and strong and we saw the little arm and leg buds. So adorable :D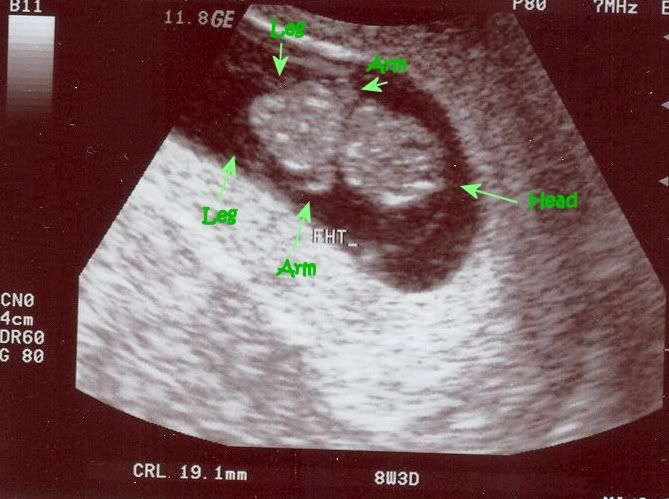 Just a huge smile on my face as soon as our bean popped up. I first saw just a big black blob and my heart sank, but once the RE got it situated, he/she popped right up :)
RE gave me the option of being released to an OB then or to come back one more time. I honestly have NO idea on the OB thing so we decided to come back to the RE one last time lol. I'll have to look in to it more. I think I'm probably just going to go with my gyn since she's also an ob. Just easier that way since they have all my info already along w/ the thyroid stuff.
WHEW!!!
Ok so worry is abated for the time being. Still not gone completely as I'm sure it never will be :P