Ok so... yeah, this isn't good. By now, my tests should be almost negative if not negative already.
Just took a test and it is still VERY positive and looks to have darkened back up again.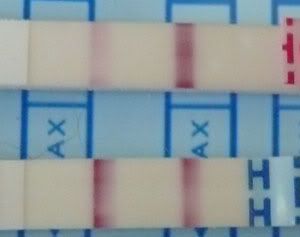 Sigh, not good at all. :(
I'm totally going to have to get the methotrexate shot... I just know it unless some miracle happens by Thursday.
It's bad enough that I miscarry, but why this too. WTH????