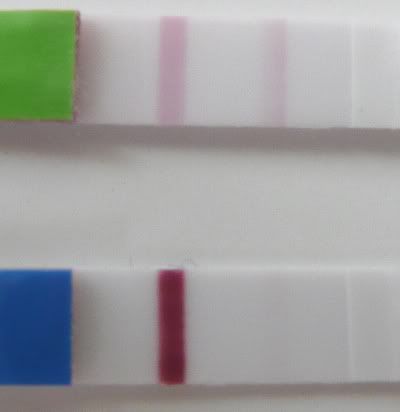 Man, I am really not liking those hpts. There is a line still. You can barely see it in the photo.
OPK is starting to lighten up. So I guess this means the HCG is making its way out.
Also, the extremely bad bloating I've been experiencing has eased up a tremendous amount thank goodness.
Now just to hope I get my real BFP!