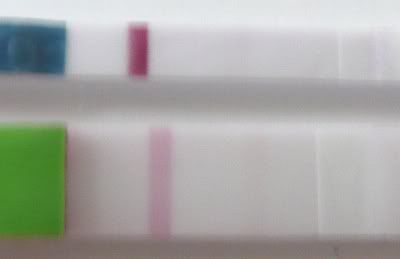 So as you can see, the OPK has gotten extremely light. Looks like what I usually get.
HPT is still showing a faint line.
Hoping that these tests don't give me evaps so I can actually see if it's BFN or BFP later.
I hate the obsessing over the unknown maybe lines.