This was unexpected!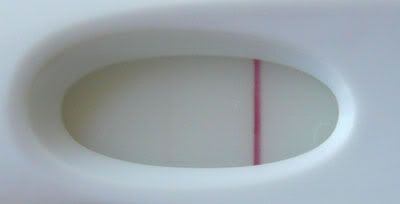 It's faint but there right?
I took wondfo tests and decided to save the PP. If another shadowy line came up again on the HPT I was going to take the last FRER.
Sure enough, another shadowy line showed up so I used the FRER. Immedietly something very faint started to show. I thought it was indent at first, but I dunno.
I'm 8dpo! How can this be?
And also the line on the wondfo appears to be a little darker than this morning's test. Still too light for a photo of it, but it's easier to see.
The FRER line is very visible in person. It's faint though and it's hard to tell if there's color on it.
I went ahead and left a message with the RE though. I said that I am still really early and not sure if it could be a faulty test. I figured w/ my past history if m/c that they'd want me in ASAP just in case.
Not sure what they'd be able to do for me, but we'll see I guess.