I really feel like I'm spotting and maybe even lost the other pregnancies b/c of low progesterone.
Don't ask me why, but I never thought to look at what dose of progest sups I was on.
They're only 50mg doses.
I've read of some PCOSers on upwards of 100-200mg doses 2+ times a day!!!
Is this why I've m/c so many times?
It really feels like I'm on to something here.
I've decided to take the suppositories that I have 4x a day and I will be asking to increase my dose tomorrow if I'm still getting a line on my HPTs then.
That may not be the case though.
Afternoon test is a little lighter.
Could be b/c I didn't get in a good enough hold, but it's discouraging, especially since the wondfo just a couple hours ago had a line on it.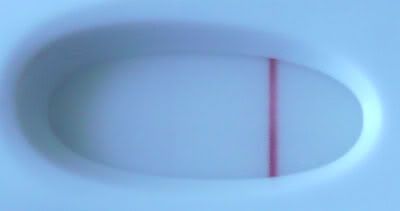 I'm not giving up yet. I just hope I acted soon enough to prevent another chemical from occuring IF progesterone is the problem.