So here's my day 4 photo. The line on this HPT is a little darker than the one yesterday. I had a better hold this time so that probably helped.
HCG still going strong in my system though. Kinda sucks that the HPT lines aren't darker. I mean it would've just been easier to see when they started to lighten up so I would know when the trigger was out.
Sigh....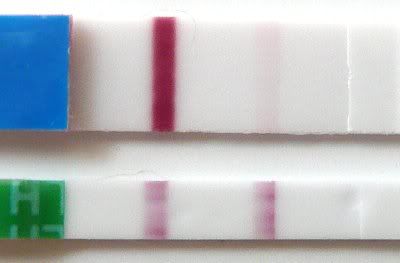 Ok I admit it.... the TWW does suck. Well, any waiting while TTC sucks ass lol. This is going to be a looooong TWW. I can't wait, and I'm also dreading it :P
At least I hope I'm in the TWW now. My temp did go up a little bit, but not much. We'll see I guess.