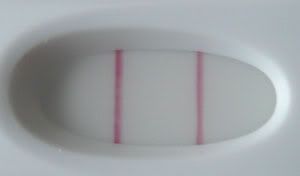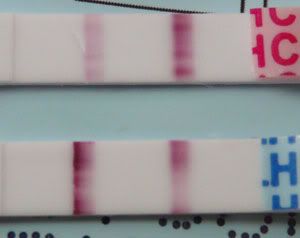 Alrighty... so finally to me, it's obvious that the test line is darker than the control now. YAY!
I know others saw it on my previous tests and did the paint thing to pull and compare the colors (thanks :) ), but this one just looking at it is very obvious which I'm happy about.
Now to the freak out session.....
Shouldn't I have had a better progression than this by now? I know all I do is freak myself out... I'm sure it's tiring to read, hell I'm tired of doing it!
Here's a progression from 15 to 18.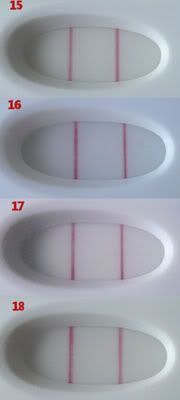 Now I can see that today's test is obviously darker... so I know there's progression there even if the test line on the other tests are darker. More dye/less dye and all that noise.
I dunno... I guess I was just expecting more. Being greedy I guess heh.
UGH I just hope my beta on Monday is ok. I'm so worried that the doubling time dropped majorly or something. I know it can vary, but dernit, I don't want it to! lol
SIGH! I really hope this third beta is great and calms me down b/c yeah... I'm ready to just get excited about this. I'm ready to take down my weight loss ticker and put up a pregnancy one. I want to actually say that I'm pregnant and believe it. Hoping this third beta will help... and REALLY hoping they'll get me in on Friday for an early u/s! I know seeing that it was in the right place would really help.