And it's a
7
What.... the frick.....
Now as I said, I was expecting a low number... but seven? Really? How the hell am I getting ANYTHING on ANY test right now?
RE did not sound optimistic about it and told me to come back in in a week. If my tests continue to progressively get darker, then I'll call in to come in sooner.
Until then though... *shrugs* I'll just continue to test and suffer.
Here are my wondfos that I just took. Test line came up right away so..... yeah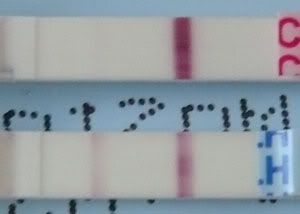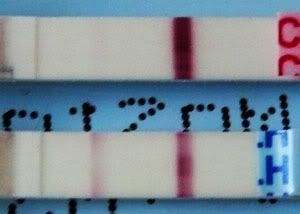 I just don't get it.... a seven.... SEVEN!!!.. BLEEEEEEEEEEEEEH