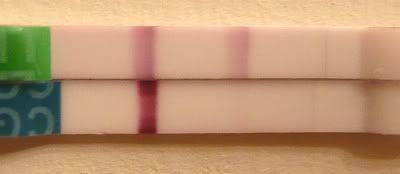 As you can see hopefully, the wondfo is still showing a line. And the opk is nice and dark as well.
Really eases my mind. Woke up early again today b/c well, DH left his damn alarm radio on and I was nervous about my temp.
My temp also went back up so yay for that.
I just wish these wondfo HPTs worked as well as the OPKs. The opks bring up such a nice 2nd line.