First.... lunch for today. FINALLY remembered to take a photo lol.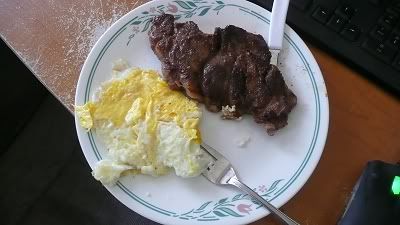 Fixed myself some steak and eggs. Eggs stuck to the pan so look a bit funky, but oh well heh.
____________
Now for something that lifted my mood a little bit. While my steak was cooking, decided to weigh myself again since for the past 2 days, I've been weighing after I've eaten lunch.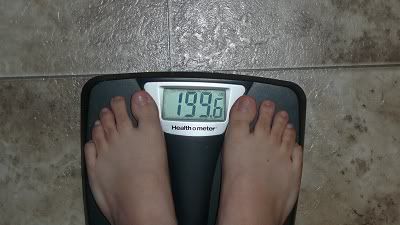 Yeah.... there's a 1 in front of that!!!!!!!!!!!!!
I shouldn't be weighing myself so much since come Saturday it may not remain that low, but still.. that was NICE to see :D