So, here are my tests for today 6dpt. Funny... the OPK appears to be darker (just that line), but the HPT looks lighter. I think it's just the dark thin line on the opk that is making it look darker than yesterday's test. Meh.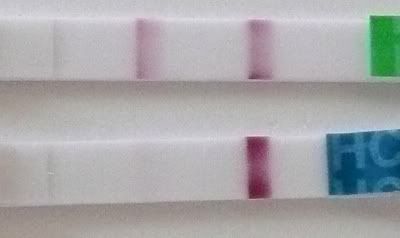 On our way to the grocery store, saw a family of geese about to cross the street. That was a pleasant sight to see. 2 parent geese w/ their 2 little babies.
Hopefully that will be us soon.