Before I get started here are some of the photos of the little bit I've done so far on the mural and the plan for what I'm going to do next.
First up, the 'scary trees' as DH calls them. They are kind of weird looking. They did appear in a dream of mine afterall lol. I still have A LOT of work to do on them. They're going to reach from ceiling to the floor, so they're pretty big :)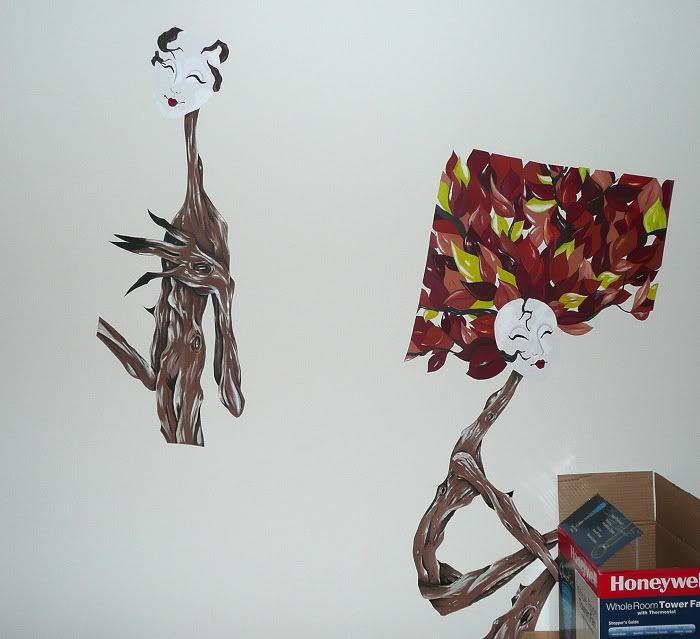 This is what I'm going to be working on today. This is just a rough sketch of what I want to do. I think as I work on it, it will get a little more elaborate or less. Haven't really decided yet.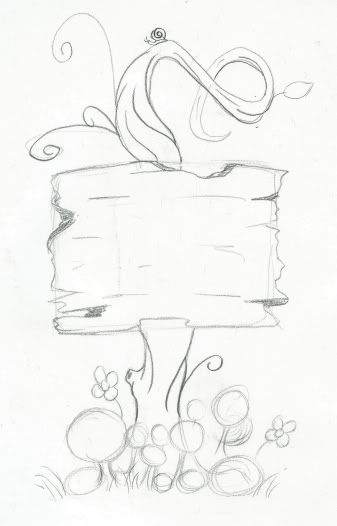 The signpost is going here. I'll be adding a big tree on the corner that wraps around maybe. Haven't decided but I like the idea the more that I think about it.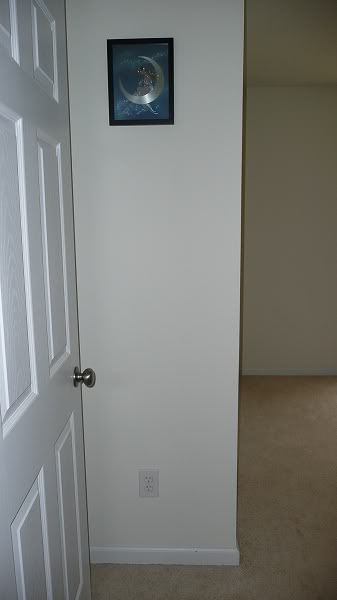 The signpost will eventually have a name on it whenever we do get pregnant and we find out the gender.
And just a reminder... the murals are made from this sticky vinyl stuff that is usually used for inside kitchen shelves.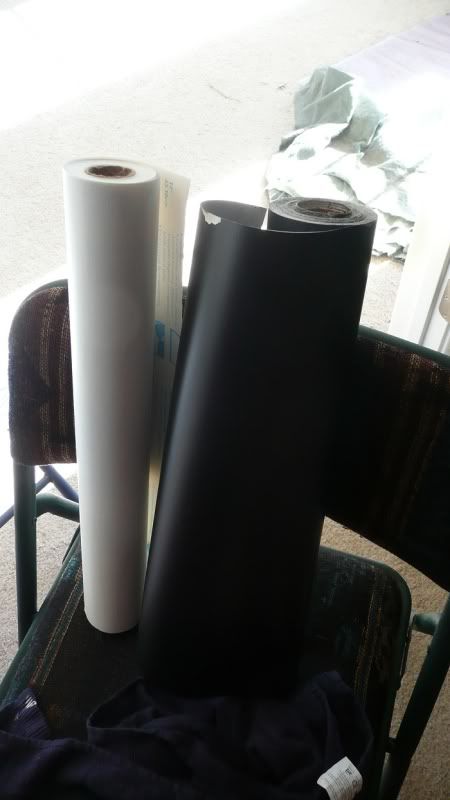 I draw on it, cut out the pattern, then I'll be painting on the details w/ acrylic paint.