Dinner tonight was a paleo Jambalaya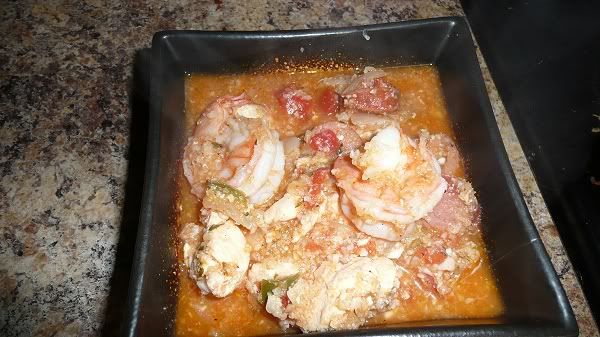 It looks gross, but it tastes just like a cajun dish so I guess that's a success lol. DH doesn't like cajun or seafood very much, plus he didn't like the consistancy the cauliflour added so I have lots and lots of leftovers.
Here's the recipe
http://crossfitathens.com/2010/01/28/paleo-jambalaya/
Also I made some Paleo Brownie Bites for dessert
http://paleograd.blogspot.com/2011/02/paleo-brownie-bites.html
I used the coconut crystals instead of dextrose.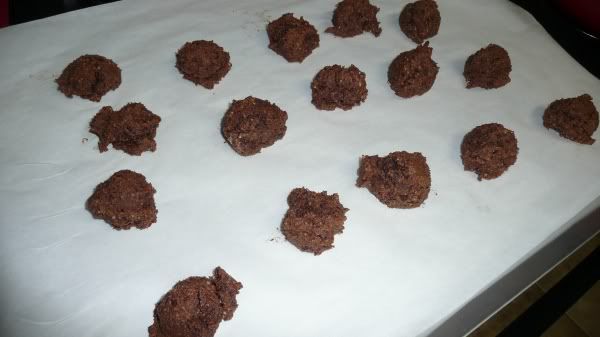 Not exactly pretty either, but they were pretty tasty. Not exactly like a real flour brownie, but good enough heh. I can't have many of them though so these are mainly for DH to munch on.